Kansas City, Missouri | January 5-7, 2018
WHERE LEGISLATORS FIND THE ANSWERS ON AG AND RURAL POLICY

The 2018 Legislative Agriculture Chairs Summit will take place in Kansas City, January 5-7, 2018. It is hosted by Missouri Senator Brian Munzlinger and Kansas Senator Carolyn McGinn.
The State Agriculture and Rural Leaders LAC Summit has been providing an unparalleled non-partisan educational opportunity for elected state and provincial officials with an interest in agriculture and rural communities to work together, network, collaborate and create problem solving partnerships since 2001.
This is an invitation-only Summit, and all invited elected officials on-site expenses (three nights room, registration and meals) are covered by State Agriculture and Rural Leaders, a federal 501 c(3) non-profit. There are also travel scholarships for those without state or campaign funds for transportation.
The Summit includes an optional day of site visits of agricultural, food and fuel sites in the Kansas City area (Friday, January 5), a full day of discussion of state issues (Saturday, January 6), and then a half day of discussion of federal issues (Sunday, January 7) that impact the states and provinces. The full draft agenda is available at 2018 Ag Chairs Agenda.
There is more information on this website related to the Summit or contact one of us or the SARL executive secretary: Dr. Carolyn Orr at 859.265.0658.
Sincerely,

Senator Brian Munzlinger, Missouri
SARL Vice President 573.751.7985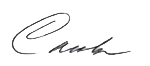 Senator Carolyn McGinn, Kansas
SARL BOARD 785.296.7377 

Representative Steve Kulik, Massachusetts
SARL PRESIDENT 617.722.2380